Feedback from our Northern Ireland clients
We have used BeyondHR for almost 3 years now for HR and Health & Safety Management, and we continue to value their professional advice on a daily basis. It is comforting to know that their team is just a phone call away and are ready to deal with any issues we experience - ensuring our business remains compliant with HR Legislation, whilst providing appropriate support to our employees. I have no hesitation in recommending BeyondHR to any business
Nigel McKee
Director at CM Skips Ltd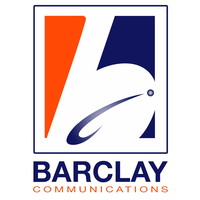 The team at BeyondHR and Joanne especially are both professional and attentive. We have used them as an addition to our current HR and also as full-time cover. Even when the pandemic hit we found the team was able to continue with excellent response times and their advice to be excellent. Thank you again
John Roulston
Sales Director at Barclay Communications
It has been an exceptionally tough year on businesses due to the pandemic, not only with trading but also personnel matters. We are so grateful for the speed in which BeyondHR adapted to remote services as we continued to trade throughout as an essential business – their support and professionalism helped guide us through all the issues we faced, I could not recommend them enough to anyone looking for external HR support.
Chris Lindsay
Glenkrag Ltd
We are a large general practice and reached the stage where we felt that enlisting access to regular professional Human Resources advice would be useful. Two other general practices recommended BeyondHR as they had had very positive experiences with their services. We have been with BeyondHR for almost one year now and the help and guidance has been invaluable. We have received support with specific staff issues and also general in terms of staff handbooks, contracts and risk assessments. As a practice we would highly recommend BeyondHR.
Mary McDaid
Donard Family Practice
BeyondHR really do go beyond.... Plaswire has worked with this great company for the past 18 months for HR support and more recently with recruitment. The approach to our recruitment needs is fresh and straightforward. The process is clear and the candidates presented for consideration of a high calibre relevant to our needs. A great team of highly skilled individuals.
Andrew Billingsley
Plaswire Polymer Processing
We have been working with BeyondHR since 2016. We contacted BeyondHR as we required HR Support with Staff contracts and Handbooks and to give us proper HR advice with situations that have arose is our setting. The continued service and level of professionalism BeyondHR provide us with is second to none, their hands-on approach to problem solving and attentiveness to detail is invaluable. I find all the staff very approachable and fair. We would highly recommend BeyondHR to any business seeking the very best HR services provider.
Kim Rodgers
Manager, Ballee Community Childcare
We have valued BeyondHR's support this year. They have provided us with advice and support on a range of issues and their staff have been professional and responded promptly to requests.
Brenda Kelly
CEO, Nexus NI
We moved our HR support service to BeyondHR last year and we are delighted by the invaluable advice and timely support they provide to our business. This is particularly important in our industry when we can need advice on a 24/7 basis. The team at BeyondHR are always prompt in their response and knowledgeable regarding the constant changes in employment law and that impact our business. They have been extremely helpful this year with regards to the unusual requirements of the Coronavirus Job Retention Scheme. We look forward to our continued working relationship with them and would not hesitate to recommend the services of BeyondHR.
Paula Wilson
Director, Glenavon House Hotel
Ballymena Golf Club has been using BeyondHR for over 10 years on a range of employment related issues including recruitment, employment contracts, updating our staff handbook, GDPR and redundancy. They have always been professional, helpful and thorough in all of our dealings. We will be using them again as the need arises and have no hesitation in recommending them to new clients.
Council
Ballymena Golf Club
We have been working with BeyondHR for 4 years and throughout this time they have provided us with HR advice as well as a number of management training sessions across all of our sites in the UK and Ireland. The expert, pragmatic advice and support has been invaluable for us and we look forward to working with them for many more years to come.
Liz Henry
HR & Training Manager - Charles Tennant (NI) Ltd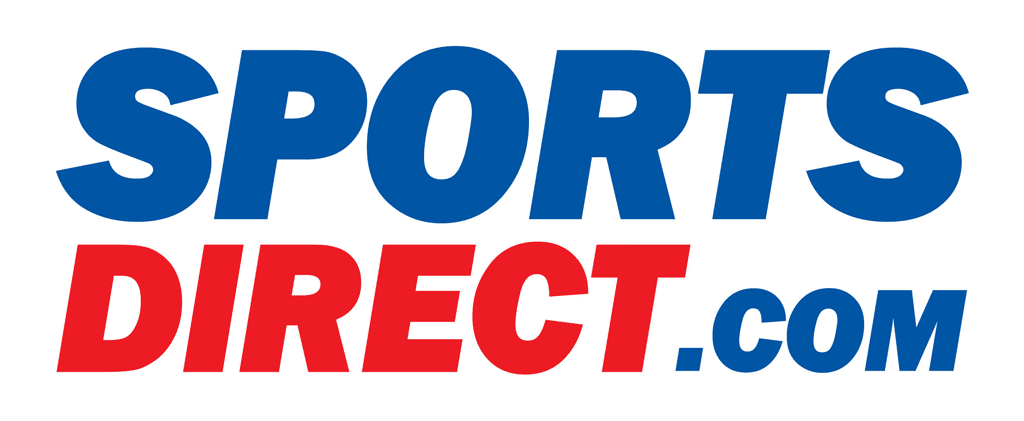 BeyondHR have been our retained HR Advisors for our Stores and Distribution Centre in Northern Ireland since 1999. Helen, Neil and the rest of the team offer an extremely professional service to their clients and are always on hand to answer a wide range of queries in a timely manner whilst always taking our business needs into consideration. The service that we have received from BeyondHR has been second to none and I would have no hesitation in recommending their services to other Employers.
Enda Keenan
Group HR Manager - Sports Direct
Youth Link has received human resource management support from BeyondHR since April 2011. The service provided has included development of Employee Handbook, advice and support regarding recruitment and other HR issues arising. This has proved invaluable to the organisation.
Paddy White
Director, YouthLink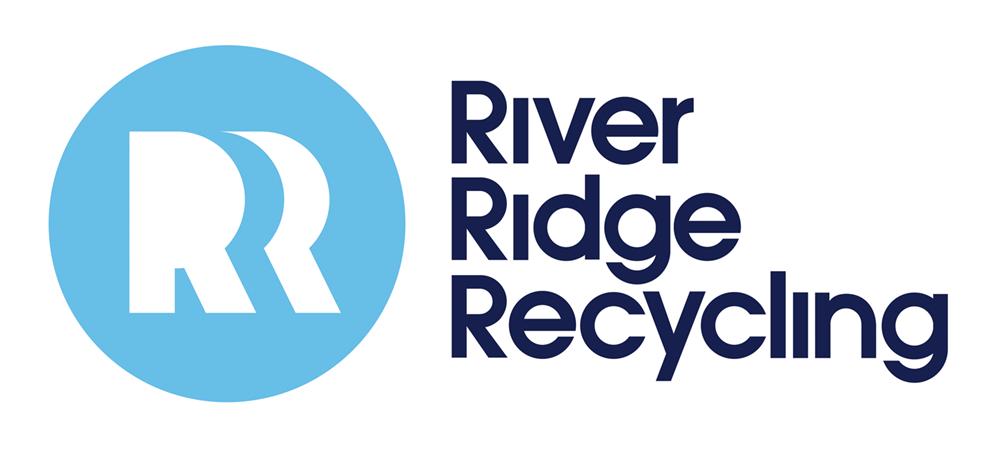 We first began to use the services of BeyondHR as a result of a TUPE situation which we encountered during 2011 and since then, we have continued to retain their Human Resource and Health & Safety Management Service. The vast experience and hands on approach from BeyondHR has helped us to deal with a number of challenging issues over the years. The team at BeyondHR are not only a friendly bunch but they have always been willing to go the extra mile in order to achieve the correct result for our business.
Tony Kirkpatrick
Director, River Ridge Recycling
EB Gas engaged the services of BeyondHR over a decade ago and have found the work of the experienced and knowledgeable team to be an invaluable resource. We continue to rely on their practical and hands-on support in relation to a wide variety of HR issues, tailored, where necessary to suit our business and our specific policies. The service gives us the confidence that we are dealing with our employees in a fair manner whilst also protecting ourselves from the plethora of problems that could potentially arise from the mismanagement of difficult HR situations. I would recommend the service to anyone who is responsible for the employment of a workforce.
Kevin Byrne
Owner, EB Gas Services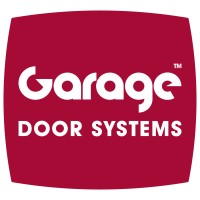 Having been a client of BeyondHR since 2000, I very much value the professionalism and dedication shown by all their team members. With the expert and practical assistance we have managed our human resources efficiently within the very recent difficult economic times, through dramatic contraction to now exponential growth. As a business owner faced with a raft of complex H.R. legislation, BeyondHR has given me confidence in dealing with such matters through the provision of legal and workable solutions, and as such, this has allowed me to focus on other important aspects of our business.
Peter Doherty
Managing Director, Garage Door Systems
BeyondHR provided calm, professional and reassuring advice to help our organisation work through complicated issues. I would recommend them most highly to anyone. They go above and beyond.
Dr Kirsten Kearney
CEO, ESC Films
BeyondHR provided us with excellent support on a recent HR journey. The process was smooth from start to finish.
Joelene Ridgill
HR Manager, Seacoya Group
We signed up to BeyondHR's outsourced HR service in 2009 and since that time they have assisted us with a range of people management issues. In my experience, I have found that the BeyondHR team brings clarity and perspective to complex HR issues as well as helping us stay compliant in the ever-changing world of employment law. I have peace of mind knowing that I can call upon the BeyondHR team whenever I need practical hands-on HR support.
David Condell
Operations Director, McAuley Engineering

BeyondHR have given Fern Software invaluable support through the years and are always prompt in providing tailored and professional assistance any time that we need them. We appreciated their continued service throughout COVID-19, it proved that they never fail to give a thorough and knowledgable response at any time. We would confidently recommend BeyondHR and look forward to continuing to work with them ourselves for years to come.
David McGucken
Managing Director, Fern Software
Feedback from our Scottish clients
We engaged BeyondHR from the inception of Bellrock Technology in 2012. As a new CEO I wanted to ensure that we started taking on employees in a professional way as well as correctly managing our employment relationships. BeyondHR provided us with employment documentation that is legally compliant as well as being tailored to our needs and I have peace of mind knowing that I can call upon the BeyondHR team whenever I need practical hands-on HR support. I would recommend BeyondHR to any startup or SME – it is definitely money well spent.
Adam Brown
CEO, Bellrock Technology
We engaged BeyondHR as we were looking for a more personal service than our current provider. We wanted a partner in HR, not just a voice at the end of a phone. We were very quickly into lockdown and from that moment on, times were very tricky, and many difficult decisions had to be made. Natalie navigated our team through this period expertly and we could not have done it without her. Natalie and the team have been a great choice and I hope we will remain together for many years to come. I would highly recommend BeyondHR.
Wendy Isaac
LS Productions
BeyondHR have worked with me in all types of HR activities, like updating policies, contracts etc, grievances, disciplinaries, redundancies. They approach things in a very practical way, ensuring you know of the potential risks to the business but also being considerate of the resources and limitations within which you work. They give you an impartial ear, sharing the complexities and emotional journey of such situations and ensuring a smooth and legally correct outcome. Would highly recommend them.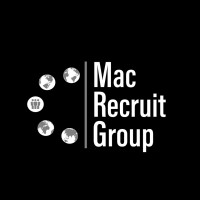 As a start-up business, we required help and support to ensure both our business and staff were protected when it came to policies and procedures. We decided to speak with Natalie to find out what we required as a business. From initial telephone conversation, to face to face meeting – Natalie has been amazing. Value for money is brilliant and always knowing Natalie is at the end of the phone for any urgent questions is great for peace of mind. This allows us to free up the time to concentrate on our business. Since engaging BeyondHR over a year ago, we have recommended them to a number of Clients, friends and family – all have businesses that employ various numbers of staff.
Tracy McGrath
Director, Mac Recruit Group
During a time of change we had reached out to BeyondHR to help guide us through. As a 3rd Sector organisation with tight budgets and capacity the support has been timely and accurate and any time I have needed to talk things through they have been on hand. The Covid-19 crisis has forced us to continue with changes in a smart and thoughtful manner and BeyondHR have been so supportive and feel like a safe pair of hands. I would definitely recommend BeyondHR.
Jackie Toland
CEO, Parent Network Scotland
Towards the end of 2019 we engaged with BeyondHR. Fabrication Specialists Limited required a company who could keep us up to date with employment law and compliant with the requirements of employee contracts etc. We are delighted with the help and professionalism of Beyond HR, in particular Natalie who is always on the end of the phone when we need her. In these uncertain times dealing with Covid19 issues, BeyondHR have guided us through the requirements of furlough step by step making the whole process much easier to deal with. I would not hesitate to recommend BeyondHR to any company seeking this type of service.
BeyondHR have been a vital service to my company especially through these unprecedented times. They have provided a very professional service and has been able to answers all of my HR questions and needs even before this coronavirus outbreak.
Conor McCullough
Proprietor, Avoca Joinery
BeyondHR has been a life saver for our charity. We grew so quick over the last couple of years and struggled to keep up with structural processes. Natalie from BeyondHR has been fully committed to us, there for us. You always know the difference when someone is paid to help you and someone eagerly wanting to help for the greater good, for the mission of our movement. Natalie has been open to learning anti-racism and structures that challenge us, she has listened and understood areas of work that may have not come her way in the past which honestly brings a sense of relief and trust. The system itself is easy to use and has supported our charity endlessly. Natalie always shows up, there is a level of security and faith there and a total feeling that we will reach proficiency in our practices, policies and procedures. Thanks Natalie and BeyondHR
Khaleda Noon
Founder & Executive Director, Intercultural Youth Scotland
BeyondHR has supported our small team by providing us with expert guidance on the development of internal policies governing employee matters. All of this focused effort is aimed at improving overall performance whilst fostering a positive working environment. They are always approachable and attentive and are enabling us to get the best balance in the employee and employer relationship.
Beyond HR are a team of experts on all issues related to Human Resources. Natalie has been helpful with drawing up contacts, advising on background checks, recruiting and any unexpected HR challenges. I have recommended Natalie to lots of other businesses as having someone on the other end of the phone to help with HR issues gives peace of mind.